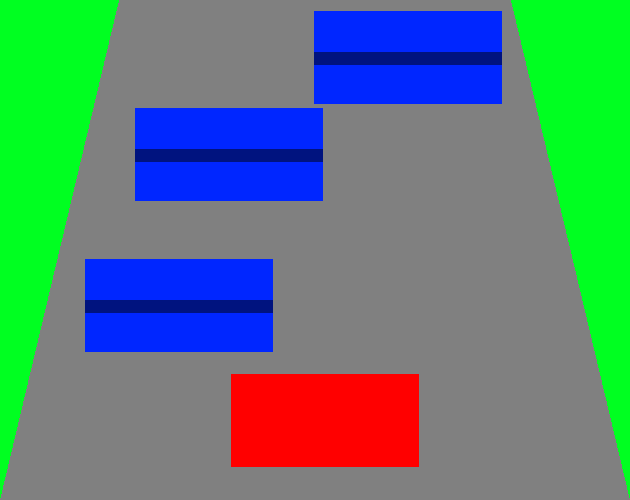 Car Chasers
Car Chasers is a Game developed in the Blender Game Engine by Palsei456 (Das Me!
It plays as a man in a red car driving and Avoiding The Other Cars.
The Game is in Early Development so It only has Two (Silent) Levels.
CONTROLS:
return: enter and exit the main menu.
mouse movement: Doge and Move to Avoid The Other Cars.
(While in the Menu) L: Exit.
Install instructions
See the Read Me File.