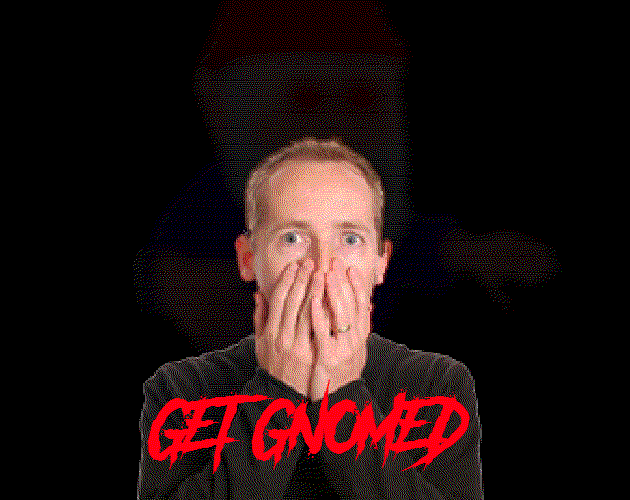 Get Gnomed
You're In a Brick House with Noggin Gnome. It's Okay. He's Your Biggest Fan. Y̢͘͘͝͡o̶̧̕̕͠u͡҉̴̢͢ ̸̢̛̀́W̶̴̕͠͡ó̶̵̵͡ņ̷̷̛̕'̨́͟҉̨t҉̸̨͟͞ ̷̨̛́͘D̕҉̴̸̡i҉҉̧́͞e̴҉̢̢̕ ͘҉̴̴͢Ó̸̴͡͡ŕ̵̷͟͞ ̵̛͘͡͠A̡̡̡̡͟ń̵̨̢͢y̸̨͟͡͠ţ̴̴̶̵h̷̸̴͟͞į̀͟͝͝n̴͘͟͢͡g҉̷́́̀.̷̧̨͠͞
Install instructions
Download and Install Blender 2.79 and then Download the Zip.
Unzip the Zip and Open the PLAYME File With Blender.
Press P When It Open and Enjoy.
Comments
Log in with itch.io to leave a comment.
Do you Blocked way to Escape?!? Make Easy Version!
Read the post below. It answers your question.
Couldn't get past the doors at the top level, is it buged or did I just miss something?
hmmm... try playing again. it's a bit glitchy. the ladder is a bit weird and buggy from the way i coded it.
I could get up the ladder and into the first door. But the next room (with 3 doors). 2 is locked and the last is blocked with shorter wall/fences.